"Watchmen" Review: Unique HBO show introduces a strange new world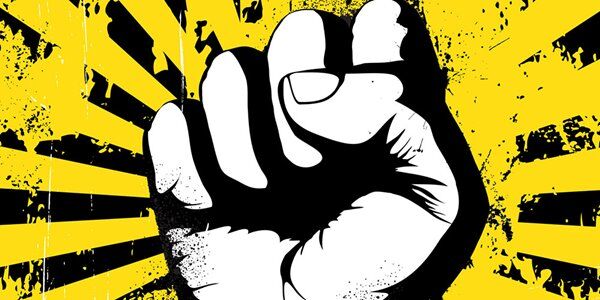 By John Hanlon
As a novice to the Watchmen universe, the new HBO series offers plenty of intrigue. Adapted from Alan Moore's graphic novel and created by Damon Lindelof (the creator of Lost and The Leftovers), the drama series slowly introduces its characters and its complicated world.
The premiere episode opens with the Tulsa Race Massacre. Those shocking riots transpired when a group of predominantly white men attacked and murdered hundreds of black men in a well-established black neighborhood. The neighborhood was referred to as black Wall Street and the attacks showcased the brutal hatred of white supremacists, who tore the place apart.
This painful background sets the stage for this story, which takes place in the early 1980s. In this alternate universe (where Robert Redford serves as President), police officers are under attack from a group of white supremacists known as the Seventh Cavalry. Officers on duty even wear masks, protecting their identities.
Outside of the police department, there's also a world of masked vigilantes seeking justice. Angela Abar (Regina King) serves as one of these vigilantes. In the pilot episode, the once-dormant Cavalry returns and the masked vigilantes rise again to take them on.
This primary narrative only hints at the full story though. In the early episodes, secondary characters — such as a rich playwright named Adrian Veidt) — are introduced. This character's true identity isn't known but he'll undeniably play a larger role in the story to come. The same rings true for Will Reeves (Louis Gossett Jr.), a wheelchair-bound man who makes a brief but shocking appearance in the pilot's last scene. In the second episode, even more mysterious figures and concepts are introduced as the show expands its reach.
It feels likely that Lindelof, who also serves as the executive producer here, will slowly unravel and unpack all of the mysterious circumstances and characters he's already introduced. In that way, the program feels oddly reminiscent of Lost, which could surprise some fans of the graphic novel. While Lost was a standalone program and viewers didn't know what to expect, this series was adapted from well-known source material. However, that doesn't mean that Lindelof will play it safe and strictly follow that structure. The first episodes have revealed Lindelof's propensity for bringing his own personality into the show and his willingness to bring new concepts into it.
At this point, the HBO series doesn't fully come together as one cohesive program (especially the secondary storyline featuring Veidt) but it offers enough intrigue and concepts to work well enough. The early episodes keep throwing new ideas out there but doesn't have the grounding that Lost did early on. While Lost started with a simple concept (a mysterious plane crash), Watchmen has an entire new world to introduce so there's a lot of information to unpack here.
However, the show's stellar cast helps keep the characters front and center. Regina King is particularly powerful as a former police officer who takes on a mask and a secret identity to take on the Seventh Cavalry. She offers an emotional core to the story that should keep viewers invested even while they may be overwhelmed by all of the strange happenings around her.
John Hanlon is our film and television critic. You can like his work on Facebook here and follow him on Twitter @johnhanlon. He maintains his own site at JohnHanlonReviews.com.