Arnold says no to Senate run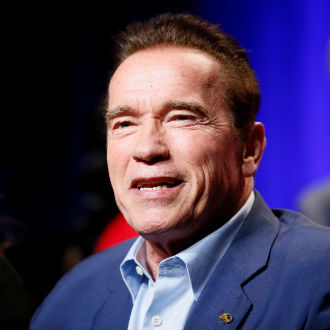 Only a few short weeks after he left The Apprentice, Arnold Schwarzenegger has walked away from another opportunity. The former Governor of California stated that he will not be running for Senate.
Rumors had been circulating that Schwarzenegger had been interested in the Senate seat currently held by Dianne Feinstein. According to a Politico.com report from five days ago, "The prospect of Schwarzenegger's return to elected politics in a 2018 U.S. Senate run — possibly as an independent — is generating increasing buzz in state Republican circles."
However, the Terminator star ended the speculation about the potential campaign on Facebook.
He wrote, "I'm deeply flattered by all of the people who have approached me about running for Senate, but my mission right now is to bring sanity to Washington through redistricting reform like we passed here in California."
In recent months, Schwarzenegger has come under increased fire from President Donald Trump for the low ratings of Celebrity Apprentice, a show that the president hosted for many years for NBC.
John Hanlon is our film and television critic. He can be followed on Twitter @johnhanlon and on Facebook here.